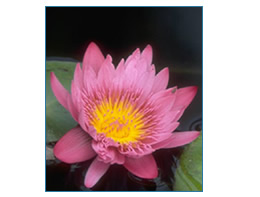 Dr. Yvonne Scott-Miller
Dr. Yvonne Scott-Miller is a Born Again Christian who was baptized in water at the age of 7 then later baptized by the Holy Spirt at the age of 47. On August 8, 2008 she accepted her call into the Ministry of Jesus Christ and was Licensed by her father, the late Rev. Lenzo V. Scott on October 13, 2008. It was in October, 2008 that she was given a "Mandate by God " to build the JEHOVAH SHAMMAH Dome. (Isaiah 2: 1-3 and Micah 4: 1-2). With the Holy Spirit as her theological professor, her preaching brings New Revelation to the Word of God. Minister-In-Training Dr. Scott Miller and her children currently serve under the anointed leadership of Pastors Gerard Blanding and Pastor Veta Blanding at Hopewell Northeast Baptist Church in Grayson, GA.

She grew up under the Anointing of Educators and Servants of God: Pastor Emeritus Lenzo V. Scott and Wilma Lee Scott in the small town of De Ridder, LA. Both parents have now moved from earth to glory. She is the second of six daughters born to this union. They are Minister, Dr. Lori V. Hunt, Mrs. Lydia V. Stewart, Minister, Mrs. Letrece V. Harris, Mrs. Lisa Broussard and Mrs. Yolanda L. Johnson. God has blessed her with three God Loving and God Serving children: Sarah Elisabeth Miller, Calvin Maurice Miller Jr. and Cameron Vonne Miller.

Dr. Yvonne Scott-Miller is a 1978 Valedictorian Graduate of De Ridder High School in De Ridder, LA. She is the 1981 Cum Laude Graduate of Mc Neese State University in Lake Charles, LA. From December, 1981 until May, 1982 she worked as a Math Teacher at Leesville High School in Leesville, LA. In June, 1982 she enrolled in Medical School and in 1986 Graduated from Louisiana State University School of Medicine in New Orleans, LA. She is a 1990 Graduate of Emory University School of Medicine Residency program in Obstetrics and Gynecology. On December 11, 1992 Dr. Scott-Miller became Board Certified by the American College of Obstetrics and Gynecology.

On June 4, 1993, the Department of the Air Force Awarded Dr. Yvonne Scott-Miller the Air Force Commendation Medal For Services Performed August 5, 1990 - May 30, 1993. She proudly served our country from 1988 to 1996 and was Honorable Discharge as Major on March 15, 1996.

Her private practice began in July, 1993 in the city of Lawrenceville, GA were she continues to reside. She is the CEO of the busy Lawrenceville Gynecology of which Dr. Yvonne Scott-Miller Weight Loss Center is a vital component.

The Doctor has been recognized in publications such as Essence Magazine and The Atlanta Tribune. She can be seen world wide on multiple segments of "Doctor to Doctor" on the Trinity Broadcasting Network airing 12:30 noon EST on Tuesdays. The author is the recipient of numerous Academic and Community Service Awards.

Dr. Yvonne Scott-Miller has authored three Christian publications under the direction of the Holy Spirit: 64 Frequently Asked Questions by Christians, One Lord Teaching Ministry Series: Book 1 Your Anointing and No More Religion:The Second Malachi.